Video / VHS
Apr 18, 2018
First Blu-ray release of the Kimba TV series
---
It has been released in Germany, along with another DVD release...
Category: Kimba news
Posted by: kimba
German publishing company Nipponart has announced two new and exciting DVD and Blu-ray releases.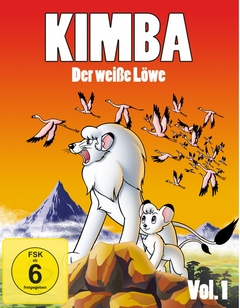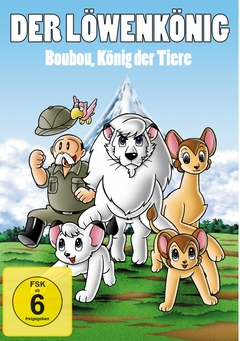 The first one is a new release of the 1977 "Kimba, der weiße Löwe" series that is released both on DVD (10 discs) and on Blu-ray (6 discs), and this is the first Blu-ray release of a Kimba TV series (aside from the 1997 "Jungle Emperor Leo" movie that was released on Blu-ray on December 13, 2016). It is released in 2 boxes - Volume 1 has been released on December 8, 2017, and Volume 2 has followed on February 23, 2018.
The second one is the first ever DVD release of the 1991 "Boubou, König der Tiere" series (remake of the "Kimba, der weiße Löwe" and the "Leo the Lion" series) that will contain 5 DVDs of all 37 episodes of the series. It should be released on May 25, 2018.